UPDATE: 1:1 dates are now full through May and I am not booking as far out as June yet as I don't have summer plans solidified. If you are interested in a 1:2/3 date in April or May, be sure to add your self to the group linked below and shout out on there! January-March are totally full for mentoring.
Ahhhhh…. with the holidays at an end, kids home from school, and productivity at an all-time low, I was debating posting my 2014 goals here,  in detail, for the world to see.  Nothing scares your procrastinating, childlike inner self into submission like public accountability right?
But at this exact moment, the idea of even listing alllll the goals I have for my next-year self seems daunting. So, instead, I am going to try to check one item off my list, and that is to answer all the email inquiries I have for 1:1 or small group mentoring in one fell swoop.
Here's the deal. If you want to come see me for 1:1 -3 mentoring, do it.  You don't need a date from me. Just email me that you want to make it happen, and we'll pick a date that works for both of us. You don't need to rent a car, I'll pick you up from the airport. If I don't have family staying in my guest room and you aren't certifiably insane, you can probably even stay here. No guarantees on sleeping in though, because Veda has an internal alarm that goes off when she senses someone *really* needs to sleep in.
Group workshops here in the Portland metro area: none planned.
Group workshops everywhere else: still in the process of nailing down host studios.  Because it's not the easiest to travel ALLLL the way across the country with my lil' Veda, there will be lots more West coast and mid-country places than East coast.  I'm thinking 3 or 4 days total, and for personal reasons most of them will probably be in the spring and fall.  Again, if  you have a non-home, natural light studio that can fit 5 attendees + models comfortably, let me know! Places that scream "perfect fit" haven't been all that common in my inbox…so if you think it might work, email me at [email protected]
so without further ado, here's the info:
My 1:1 price has actually gone down some for 2014 because frankly, I'm tired of sitting in a tiny plane seat with Veda while she yanks the hair of the poor soul in front of us and bounces up and down on the tray table. I'd rather just stick close to home until she becomes more reasonable.
the 1:3 price might seem low to those who have attended my workshops (which are $1500 for a 5 person class)…but again, see above. 😉 If you're interested in coming to me and sharing a day (1:1 or 1:2) add yourself to this FACEBOOK GROUP to find other people who might be able to come and share with you!
I am not currently mentoring those who reside within a 100 mile radius of zip code 98683
I do not currently offer online editing classes (but I do in person for every workshop)
Attendees always get all my digital products for free before they're released +  access to a very active, super supportive small Facebook group of past workshop ladies who are pretty flippin' awesome.
Date becomes set when I get the 50% non refundable deposit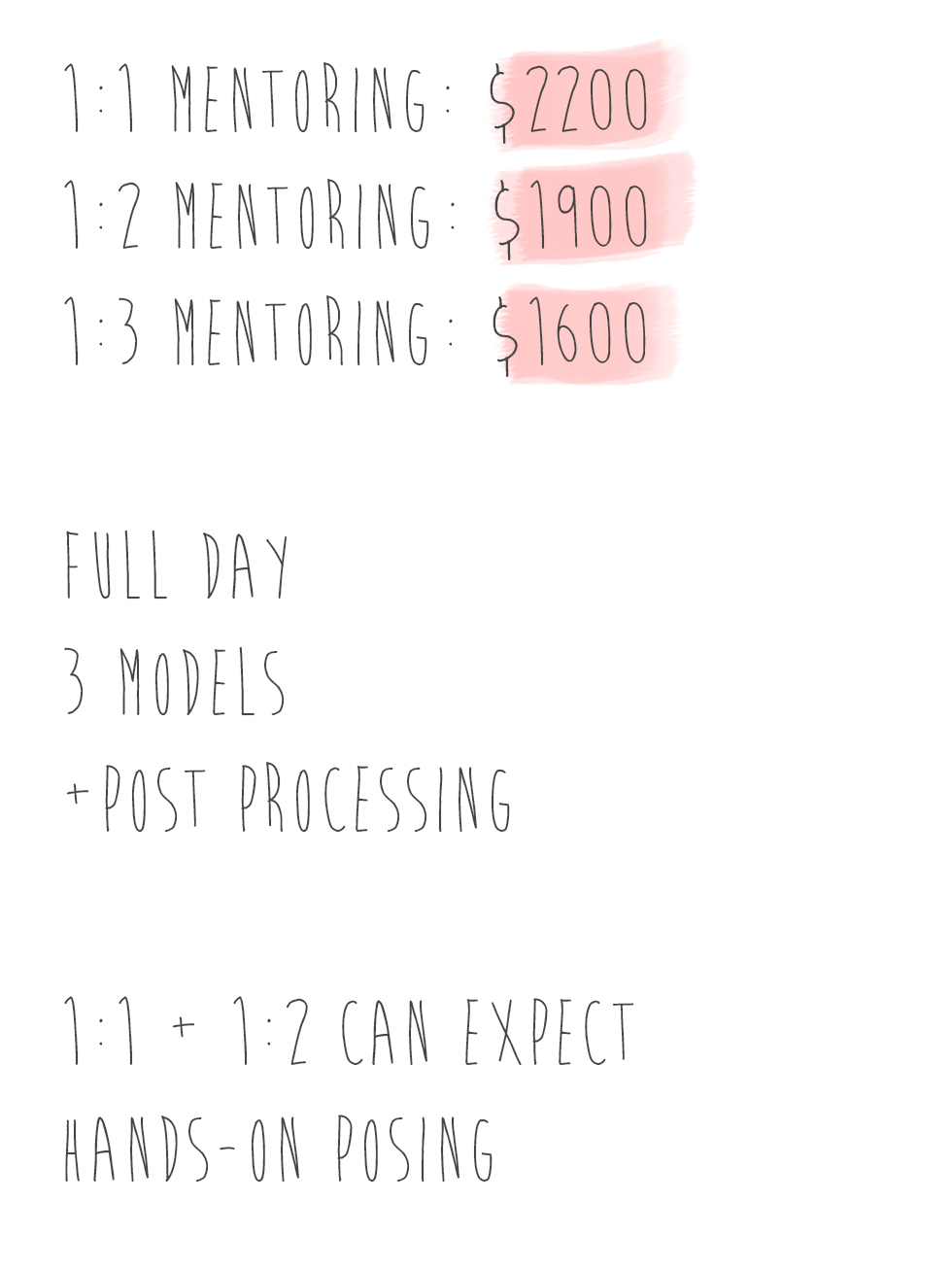 if you have any other questions, shoot me an email via the contact tab.
And because no post is complete without photos, here is one of the workshop models from Phoenix last month, Adalynn 🙂
Going to blog the outdoor portion of Phoenix next!