I've lived in the Pacific NW my whole life and can't imagine life any other way! My clients come from all over, but my studio is in downtown Vancouver, Washington. I've been making a life of this photography thing for 11 years now and I'm continually inspired by my amazing clients, whether they are 8 days old or 80 years old. I teach and speak on photography worldwide and enjoy helping others find their momentum too.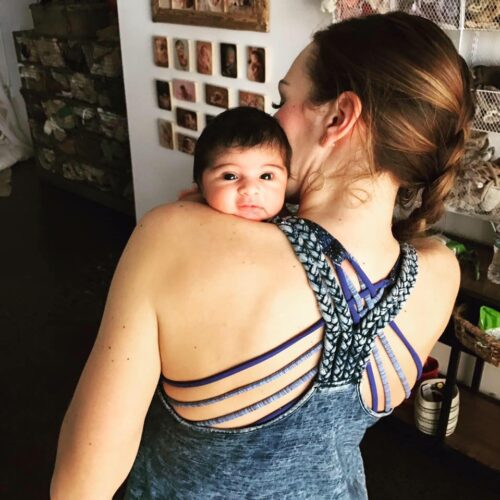 Photography is the real deal for me – not a hobby or a pastime. I've been lucky enough to find my calling and the older I get, the more I realize what really pushes me forward.  If you want your family photographed like a softball team in matching shirts and lined up in rows, that's not my jam! I want to see you moving, hugging, loving, laughing.  It's not about preserving what your faces looked like so much as it's about remembering who you were.  I enjoy all aspects of styling, whether it is newborn sessions, family wardrobes, or interior design. And I promise I can help get your whole crew looking sharp while we preserve all the belly laughs and snuggles.  
Portland Oregon Newborn Photographer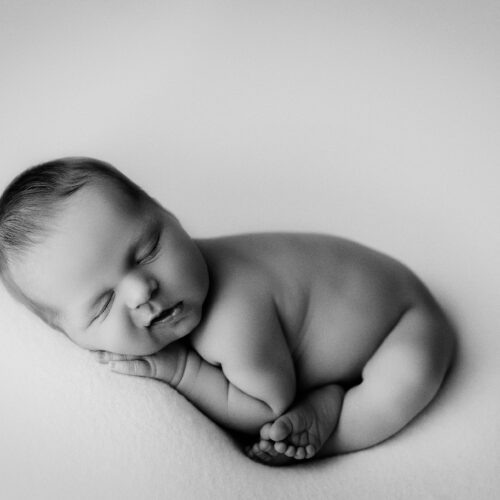 All of my sessions are flat rate.
Meaning you don't have to choose your favorites or come back for ordering appointments; you get the entire edited, full-resolution digital gallery (with the size depending on the session type).
Newborn mini sessions are $700, with some session options less $ and some more $ depending on what our plan is!  For a full price list, hit the contact button up top and tell me your dreams. 😉
Newborn Photography Workshops and Mentoring
Hellooo…
Thank you for your interest in learning the ropes of newborn photography from me.  While I've been photographing the little babes for almost a dozen years now, I've been teaching half of that time; speaking internationally, doing online workshops and small group mentoring.  When I first started focusing on newborns, there were only a handful of newborn photography mentors and demand was HIGH.  Workshops were really expensive, not tailored to your individual needs, and focused mostly on observation with no chance to ask questions. Luckily for you, "Photographer-Hoping-To-Improve", the options these days are ENDLESS, which I imagine is equally overwhelming.  There are so many different teaching styles, sometimes it takes trial and error to realize what works for you.  I am entirely self taught, mostly because of the aforementioned lack of options, and I only wish I had the learning tools available these days; I would have shaved literally years off of my growth.  My advice for you is not "I'm always the answer!" but rather I advise you to think about these things before deciding. 🙂
First, the bad news. There is no magic formula for light placement and angles. If someone tells you there is one, they're setting you up to be frustrated. The majority of the people I teach seem to think that the reason they can't nail their dream shots  is because they "don't have the recipe" for where their light is in relation to baby, or the angle of the baby to the light, or they think the problem is editing (it's not).   My teaching focuses on learning to see the light  in a way that translates to all types of photography.  I want you to leave your experience with me knowing how to see light and shadow, how to control the placement of them, and how to troubleshoot errors to get to from where you are to where you want to be.
I see the full range of skill levels and enjoy teaching them all. Whether you are totally new to the field, or you have the Einstein, the PLM, and all the fancy gear and you STILL CAN'T GET YOUR LIGHT TO LOOK RIGHT.


I welcome you all with open arms and would love to hear from you.
Portland Oregon Newborn Photographer & Newborn Photography Educator