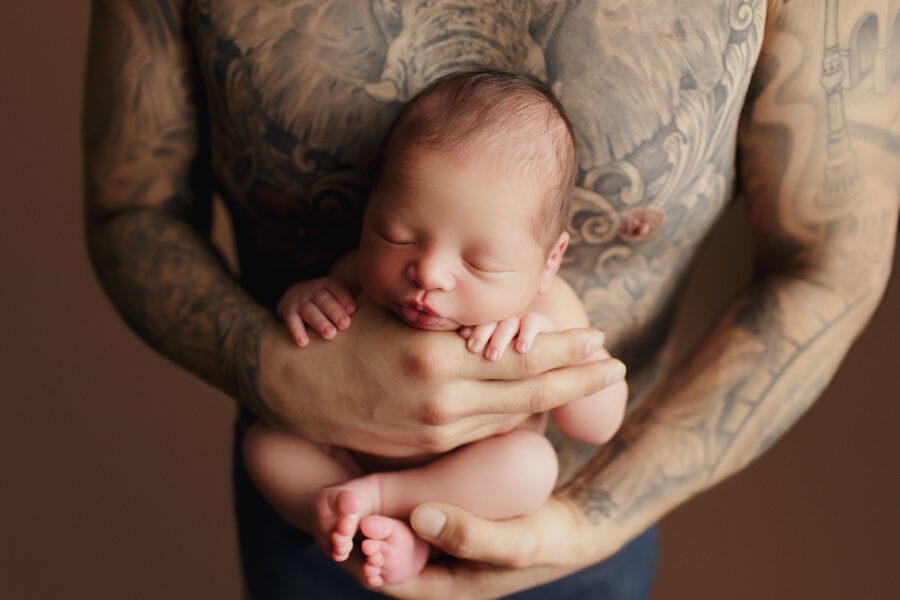 Newborn Photography Workshops & Education
Newborn photography workshops are a great way for amateur and professional photographers to learn more about their craft and gain insight from an experienced newborn photographer. At an intimate newborn photography workshop, you can learn about the business of newborn photography, ways to pose infants safely and beautifully, and editing techniques that will accentuate your style.
But you may be asking yourself: If I'm already a working newborn photographer, what do I have to gain from going to a newborn photography workshop?
Professional photographers attend workshops for a wide variety of reasons. You may find that you've hit a bit of a slump in your career and aren't sure how to get new clients. At a workshop led by a more experienced newborn photographer, you can learn new strategies and creative approaches for increasing your client base. A focus on the business of newborn photography is an important part of any good workshop. Things you might learn include how to improve your website and social media outreach, the best ways to communicate with your clients, and new types of packages that you might want to consider offering to clients.
Another great reason to attend a newborn photography workshop is to learn more about current trends in newborn photography. The styles, poses, and backdrops that parents look for change on a yearly basis — sometimes even a seasonal basis — so it's important to stay up on the latest trends. A workshop can even help you get ahead of the curve and inspire you to be creative about trying new poses and settings that will set you apart from the crowd.
Learn New Poses and Setups to Boost Creativity during Your Sessions
If you're in a bit of a creative slump, newborn photography workshops are great for that too. By working with an established photographer with a different viewpoint, you can learn new poses and new setups that will help you be more creative in your own work. Workshops are also particularly useful for photographers who are just starting out and could benefit from seeing an experienced photographer at work. Online tutorials and articles are great for giving you ideas, but they simply can't give you the hands-on experience that you will need in order to improve your skills and become a better newborn photographer.
A newborn photography workshop is also an excellent tool for photographers who know everything there is to know about taking a great picture, but don't quite have the technical savvy to get the most out of Adobe Photoshop. At any good workshop, after you learn hands-on photography techniques, you'll also learn how to get the most out of your photos using Photoshop actions and other advanced editing tools in Photoshop.
Wherever you may be in your newborn photography career, there's always something new to learn by working with another photographer. Erin Tole offers newborn photography workshops that can help you increase your confidence, improve your creativity, and become an overall better newborn photographer. In an intimate setting of at most 10 photographers, you'll have the opportunity to benefit from Erin's experience, put your new skills to work with a newborn photography shoot, and learn more about the business of newborn photography.
At this time Erin offers 1:1s, 1:3s, larger group observation workshops, and a live,
online workshop
a few times a year.
Some helpful tips when searching for a newborn photography educator!
1)
take some time to really look deeply at a variety of newborn photos that speak strongly to you.  Maybe save them or pin them on
Pinterest
.  Shoot for a solid 30 or 50 shots.   Now step back and take a look at what these images have in common…
First off the lighting…are they moody? airy? bright? dramatic?  Is the posing natural, super-posey, relaxed, or a mix? Whose images are they, did a name pop up more than once or twice? If so, who are they and who taught them? 
I've been teaching long enough now that there are many newborn mentors who I've taught in the past, but remember that fantastic work doesn't always make a fantastic teacher (though I'm sure some are!).  But the most important thing is that you aren't choosing a workshop because of the price, the location of the photographer, or JUST the fact that you're seeing advertisements for them.  The single most important thing is do the photographer's images speak to you?   Meaning, would you be thrilled to be producing their work?  While it's fine to have many mentors and take a little something from everyone, for many of us, taking multiple workshops a year isn't financially feasible, which means you need to be sure you can really make the most out of your experience.
2)
what is your preferred learning style? If you know that you do really well just quietly observing a professional at work, your options are pretty unlimited.  I offer an online "
Birdseye class
" for just this type of learning.  You can ask questions in real-time while watching two full newborn sessions on different days, and re-watch the material as long as you like.  If you know that you need to be in a physical space to learn best,  ask about coming for a private or small group session, or if you have your own studio I can usually travel to you.  Sometimes hosting a workshop in your space is ideal for both of us, just shoot my assistant, Mel, an email and we can work it out. 
3) don't wait too long! While props and baby goodies are fun (and fun to buy)… $400-$1000 of props and bonnets aren't going to elevate your game, bring in high end clients, or solve your problems.  
Hope to (maybe?) hear from you! 
Newborn Photography Workshops & Education